Affordably Priced Roll-Off Containers in New Jersey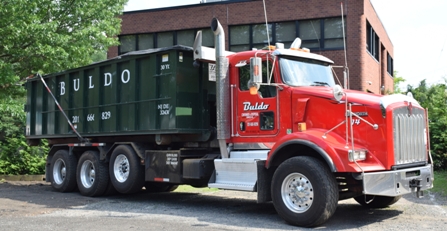 Buldo Container and Disposal Services, Inc. provides affordably priced roll-off containers in northern New Jersey's Bergen, Essex, Hudson, Sussex, and Passaic counties. Our featured roll-offs serve as perfect tools to help in your construction efforts as well as commercial and/or residential waste cleanup projects.
They range in size from small containers suitable for collecting trash from a garage or basement to much larger containers necessary for land clearing and disposal of construction debris. Consult the table below for a comprehensive list of the roll-off containers we offer including a description of their precise dimensions and capacities. This will help you determine what size container best fits your needs.
Arranging delivery and pickup is easy and convenient. We will deliver a roll-off container to your site (usually within 24 hours) and, when it's ready for pickup, call us to have it removed.
Non-mix Containers For Recycling
The cost of the roll-off rental is reduced when the container is filled with only one type of recyclable material. The price of the container varies based on the amount of material to be recycled and related processing fees charged by the recycling facilities. Please contact our office to discuss your needs.
Our recycling services include the processing of containers filled entirely with one of the following categories of recyclable materials:
When ordering, please specify the type of material being disposed of in the roll-off container. If ordering a non-mix container for just concrete, brush, metal, or cardboard, no other materials may be intermingled with the recyclables. This is necessary to provide you with the correct size container and recyclable price.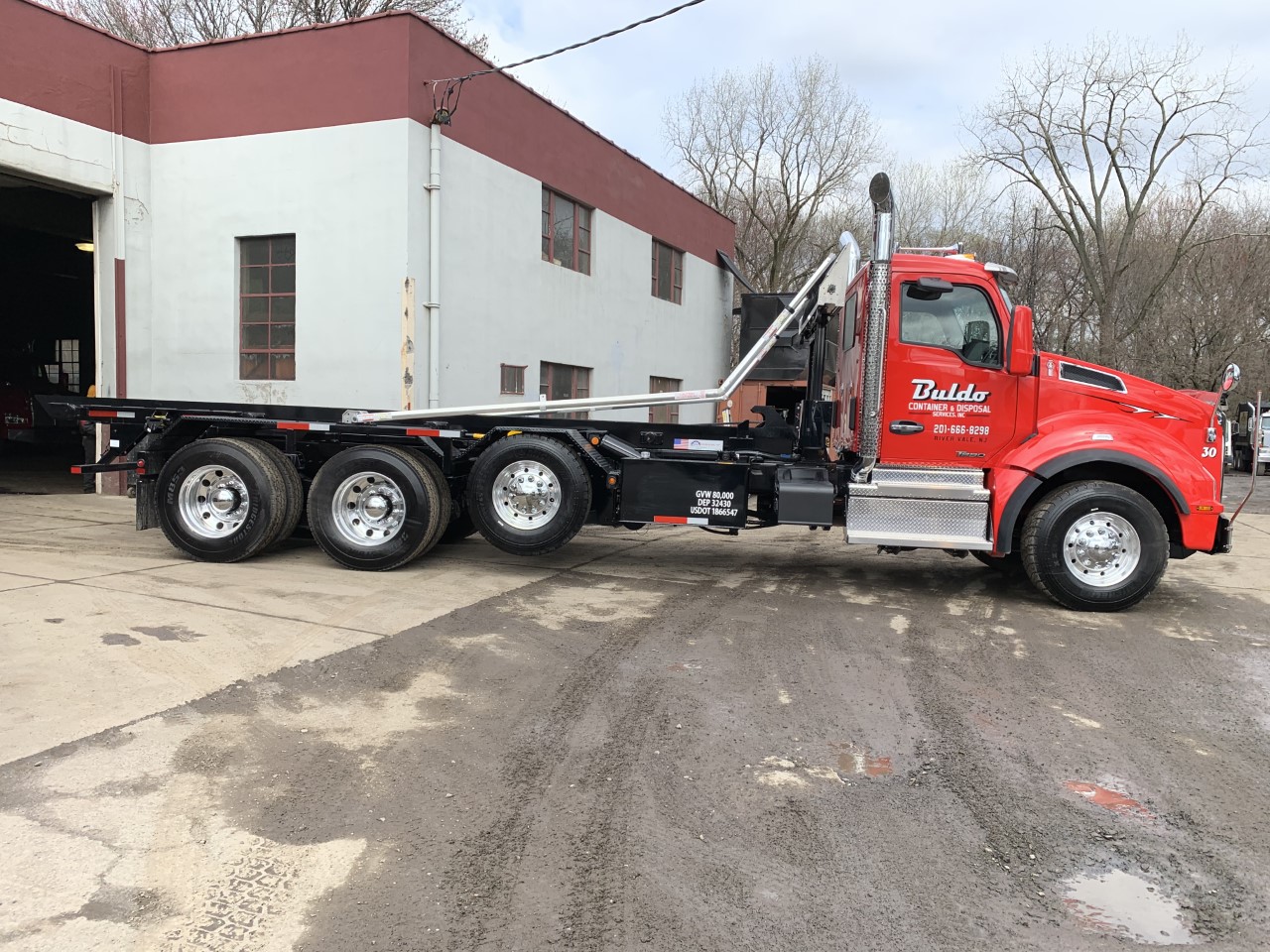 Key Guidelines In Roll-off Container Rental
(Standard 3 Tab shingle) x 3 bundles a square.
1 sq. covers 100 sq ft.
20 to 26 squares will fit in a 10 yd. container (single layer)
Only 10 to 20 yd. containers are allowed for concrete because of Department of Transportation weight requirements.
1 cubic yard of dirt weighs about 1-1/2 tons. Therefore only 10 or 15 yd. containers are allowed for dirt.
Included in our pricing are delivery fees, pick up fees, and landfill fees. These refer to the particular price associated with each container's specifications and maximum allowable tonnage. All roll-off services have a maximum tonnage requirement for each container size. Every load is weighed at the transfer station.
If your container's weight exceeds the maximum allowable tonnage, an additional charge will be incurred. Container rental is usually 7—10 business days. However, if your project requires you to keep it longer, mention this when ordering. We will work with you to satisfy your needs.
Payment is required at the time of delivery by paying the driver with a check or cash or by calling the office with a credit card. We accept American Express, Discover, Mastercard, and Visa.
If you have questions or concerns regarding the weight or type of material that you anticipate placing in the dumpster, please call us at our office (201) 666-8298 to discuss the matter further. When loading your container, be aware that materials should not be loaded above the marked line on your container. We must be able to cover the load with a tarp and transport the box without items falling out and causing a hazard on roadways.
Buldo Container and Disposal Services, Inc.
P.O. Box 148
Westwood, NJ 07675
(201) 666-8298
| 10 cubic yards | |
| --- | --- |
| Length (ft.) | 10 |
| Width (ft.) | 8 |
| Height (ft.) | 4 |
| Max Tonnage | 2 |
| 15 cubic yards | |
| --- | --- |
| Length (ft.) | 15 |
| Width (ft.) | 8 |
| Height (ft.) | 6 |
| Max Tonnage | 3 |
| 20 cubic yards | |
| --- | --- |
| Length (ft.) | 22 |
| Width (ft.) | 8 |
| Height (ft.) | 4 |
| Max Tonnage | 4 |
| 30 cubic yards | |
| --- | --- |
| Length (ft.) | 22 |
| Width (ft.) | 8 |
| Height (ft.) | 6 |
| Max Tonnage | 5 |
| 40 cubic yards | |
| --- | --- |
| Length (ft.) | 22 |
| Width (ft.) | 8 |
| Height (ft.) | 8 |
| Max Tonnage | 6 |
Need more than one? No problem.